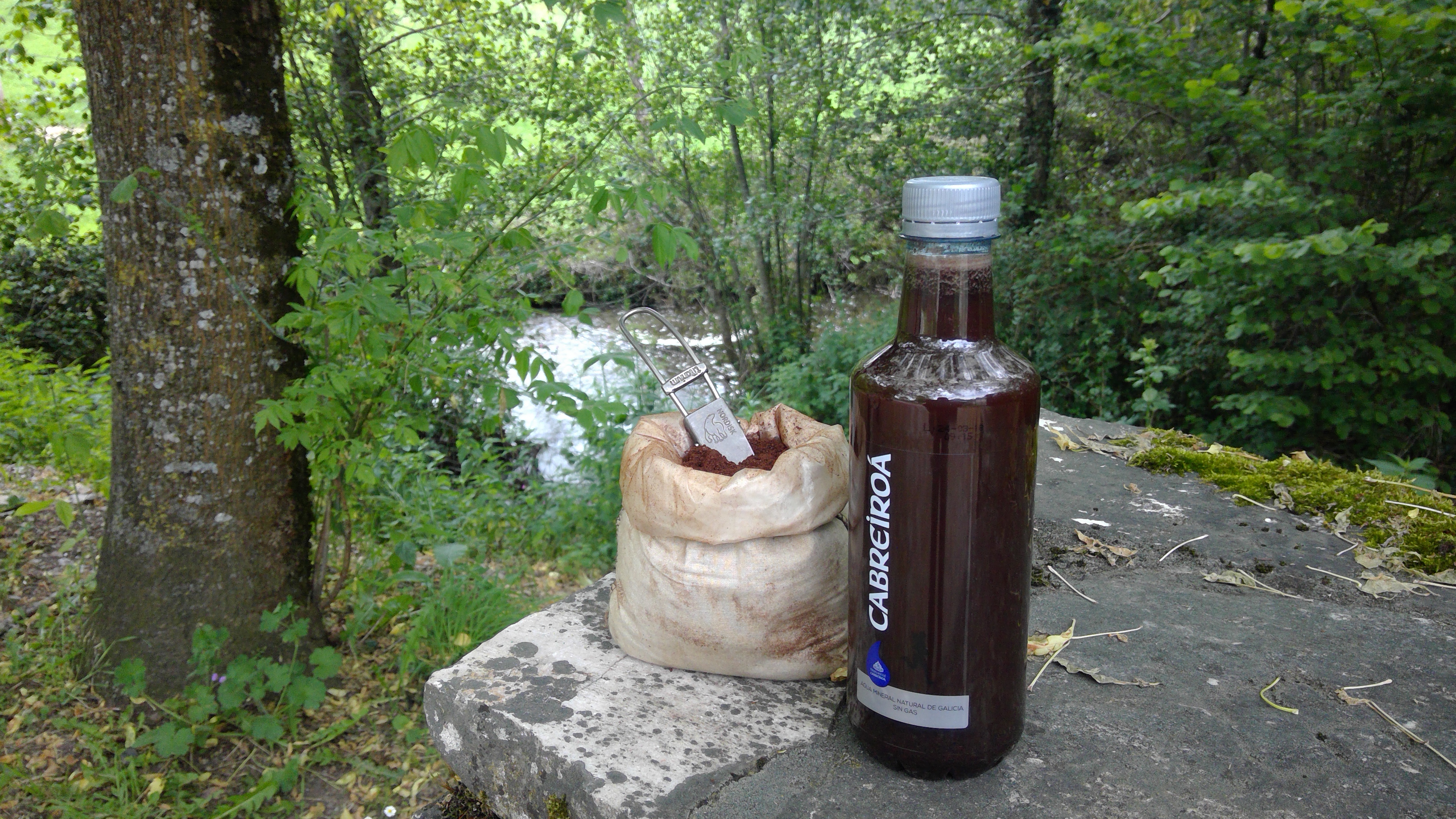 Cold Brew Cowboy Coffee is said to be the best tasting coffee you can get. It is sweeter and less bitter than regular coffee because it has not been heated. Cold Brew is a preference for coffee with ice cubes or coffee with vanilla ice. And for ultralight backpacking the great news is …you don't even need cooking equipment …and if you have cooking equipment you save fuel.
Making Cold Brew Cowboy Coffee only requires cold water, coffee ground and a water bottle.
You make it by pouring coffee ground into a bottle with cold water. Shake it well. And let it soak for at least 3 hours, or over night.
It tastes great. The better the coffee ground the better the result is …,
Enjoy!