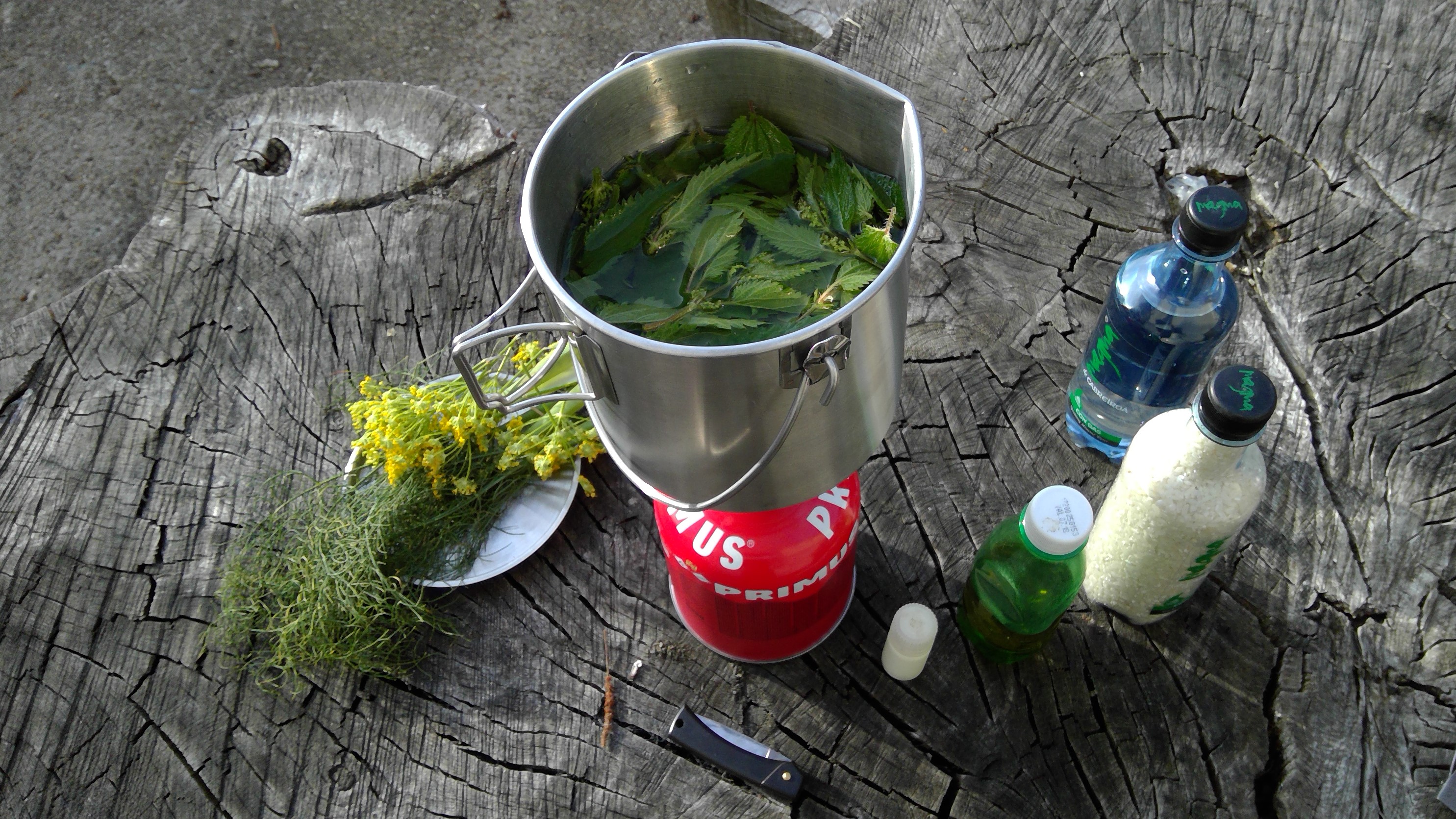 Yet another adventurous meal from the field kitchen. To scale down on the amount of rice and up on the amount of greens …Stinging Nettles became a thing. And to lighten up the flavour Wild Fennel with its fresh licorice taste.
Ingredients:
2 liters of Stinging Nettles
2 cups of Wild Fennel
1 cup of Rice
1 teaspoon af Salt
½ dl of Olive Oil
I was making a steady boil of the Singing Nettles and Wild Fennel to cook out the stinging of the nettles. Adding rice salt and oil and let it cook til the rice is tender.
This dish becomes very rich and creamy from the Stinging Nettles, and fresh from the Wild Fennel …and it has a delicious gourmet like taste!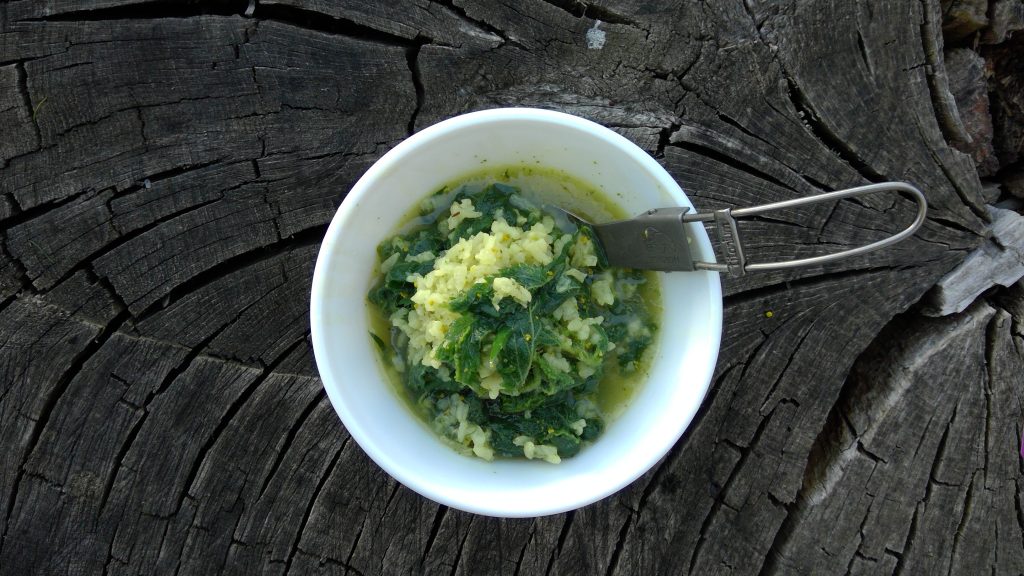 The gear I used: