New colors to make camino life a little easier and more colorful.
The colors allow you to easily see what is open or closed.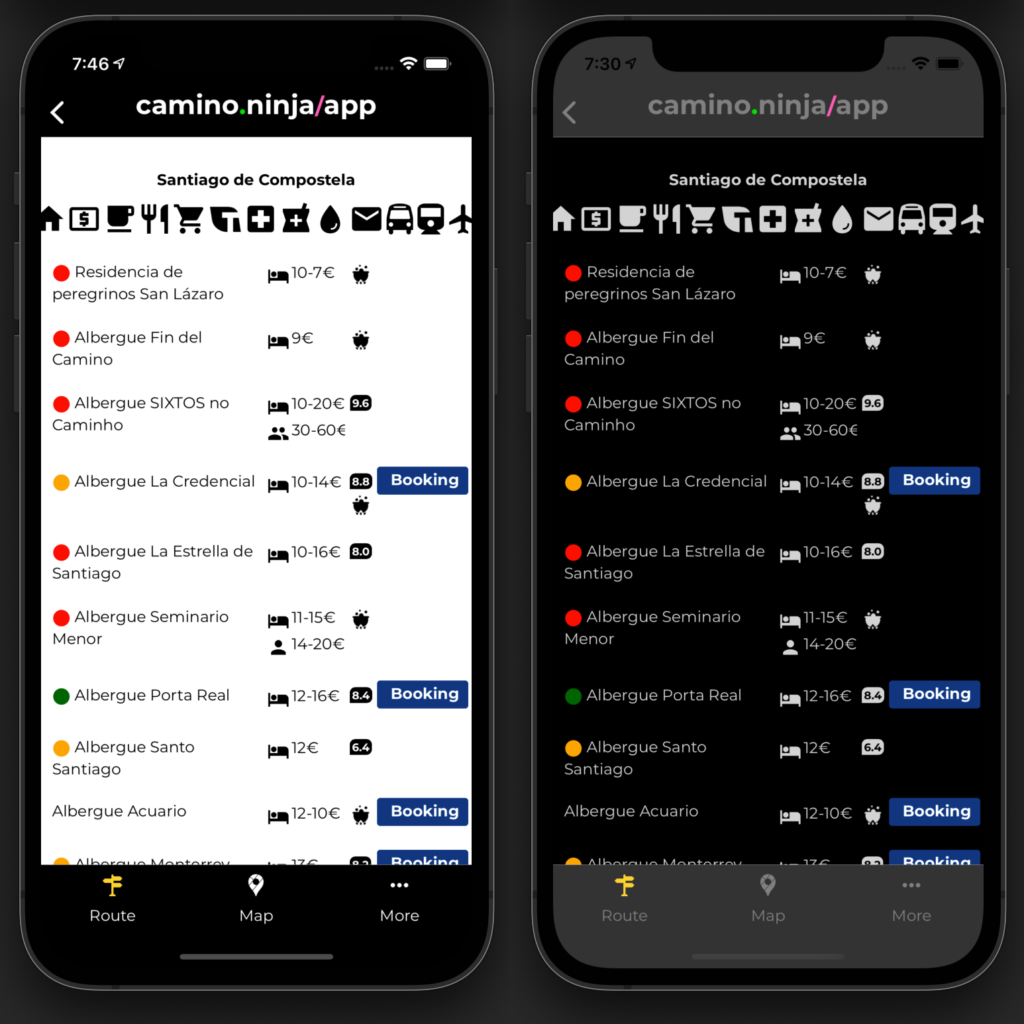 If you prefer to be completely offline, you can also see what is open on the Portuguese Caminhos and print the list here:
Porto – Valença:
https://albergueperegrinosporto.pt/theway
Tui – Santiago:
https://ideas-peregrinas.com/en/camino/
Your two trail-angels Carla from Albergue de Peregrinos do Mosteiro de Vairão and Mónica from Ideas Peregrinas makes sure you are always updated.
Hope you like the colors!
Bom Caminho / Buen Camino