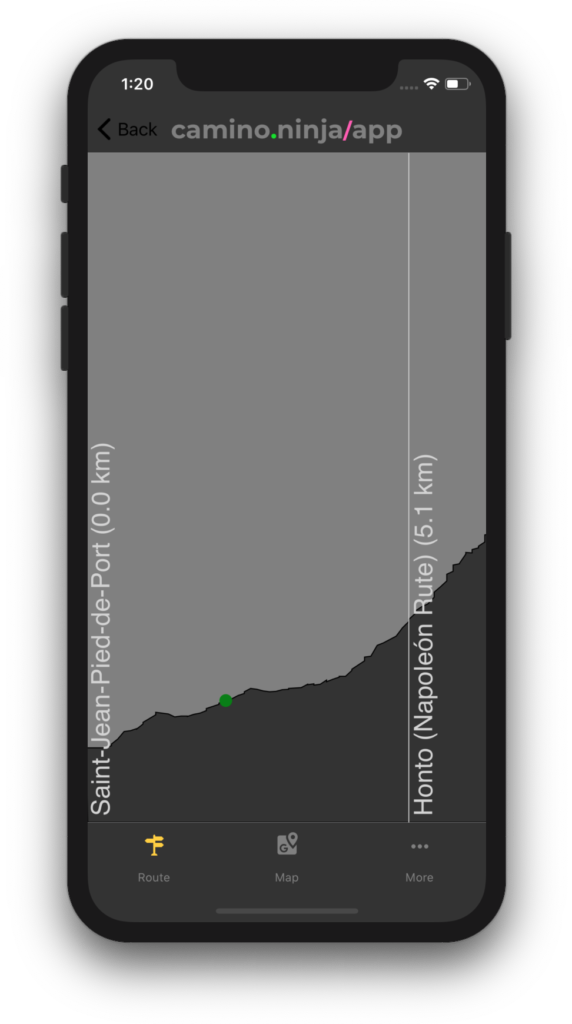 New offline Elevation Chart in the Camino Ninja App works faster and works without being online. If you have your GPS turned on it will show your closest location on the Elevation Chart. That is the green dot.
Scroll sideways to view the full selected route.
Enjoy and Buen Camino!